Why BakerStarrett LLP?
Reap the benefits of performing meaningful and impactful work on a daily basis without the added stress of excessive hours. Our focus is on completing our work in the timeliest and efficient manner possible, not how many total hours we have to have logged. Do all the sophisticated, challenging and fun work of a large firm in a more personalized, high-energy, and positive work environment. Working directly with our Partners, you'll join our team in delivering superior service to our clients face-to-face. Our clients are dynamic and ensure you a continuously satisfying variety of engagements. Our leaders are passionate about supporting and mentoring each team member, which provides a great opportunity for career advancement.
A work-life balance is important for growth of each individual, which is why at BakerStarrett LLP we offer flexibility so you will no longer have to make life fit work, but instead make work fit your life. At BakerStarrett LLP you will have 0-10% travel, leaving more time for you to spend doing the things you enjoy.
Please review our current career positions below and submit your resume with a cover letter to careers@bakerstarrett.com.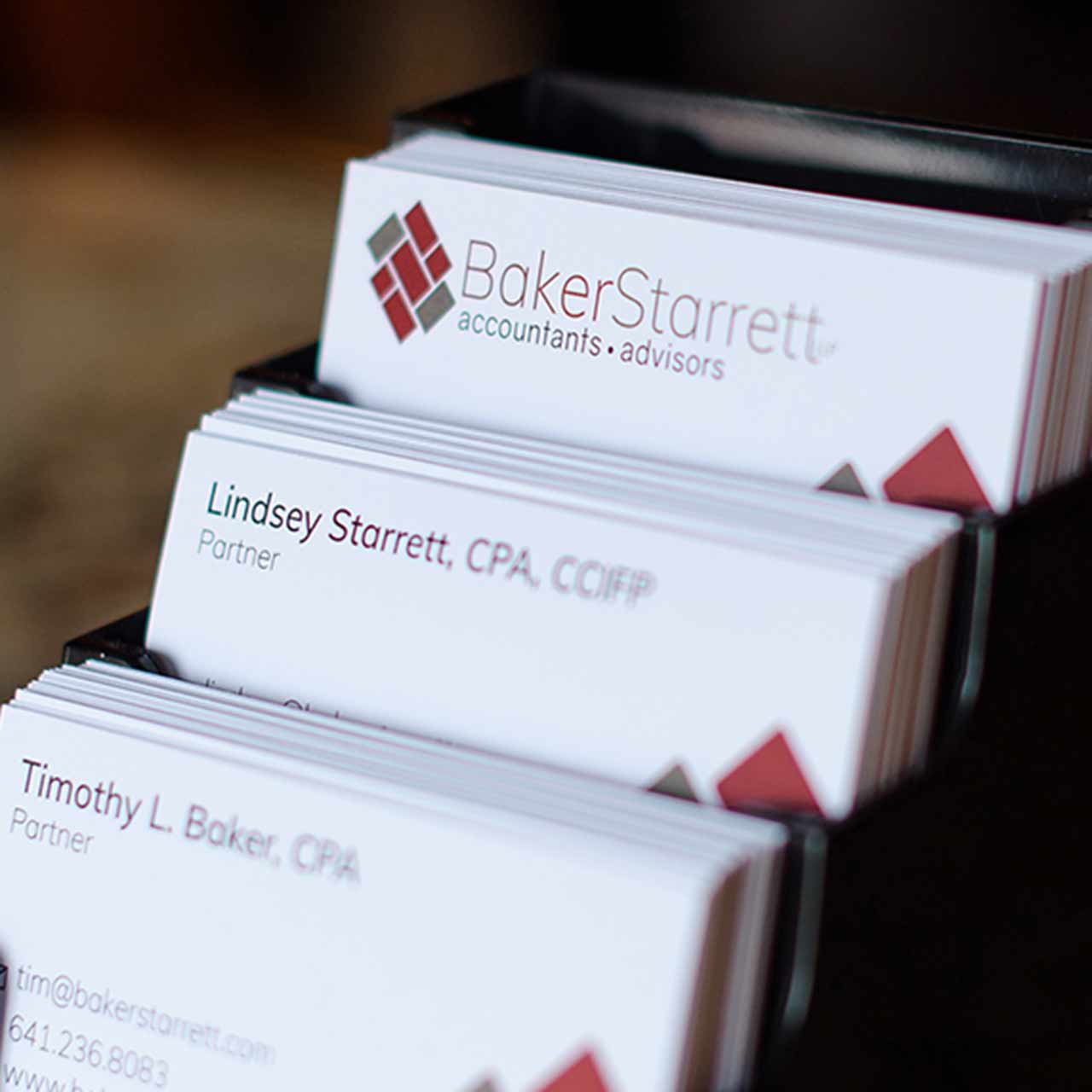 Current Openings
BakerStarrett LLP is the fastest growing local accounting firm in the Grinnell and surrounding areas. We are always searching for intelligent, dedicated individuals who share our commitment to honesty & integrity, professionalism, responsibility, and accountability. Whether your goal is to move up the professional ladder or work a reduced schedule, there is a place for you at BakerStarrett LLP. The following opportunities are currently available: